Before beginning the application process be sure to review the types of memberships as well as the requirements and benefits of each type.
It's important to understand the process and requirements for membership before applying. Most applicants seek Professional or "Practicing" Membership if they are wanting to work in the field.
The Process
Applying for membership is completed online through this website for all categories of membership. Follow these steps.
Sign up for (create) a guest account. Once complete you will receive a confirmation email and then you can begin the application process.
Determine the requirements of the membership Category (type) you wish to apply for.
Gather (or order) the required documents for the specific category of membership you are applying for in electronic (digital) format. Each membership type has specific requirements and you will be prompted to upload required documents during the online application process. Full details are provided below.
Documentation
If applying for Practicing or Non-Practicing membership the following documents will be required:
*Official course transcripts;
Course descriptions - (excludes Pathway 1 applicants);
All Degree certificate(s);
Criminal records check or CRC. This must be obtained through the Government of BC Criminal Records Review Program or "CRRP".
*Foreign trained graduates must provide additional documentation, based on the language in which education was provided.
*Documents must be requested by the applicant and sent directly from the educational institution or Independent Credential Evaluation Service-ICES (required for graduates educated outside of Canada) and will be sent directly to BCAK or to ICES.
Please see the Pathways to Professional Membership for confirmation of which documents you will be required to provide
If applying for Academic or Corporate membership the following documentation is required:
Proof of;
academic affiliation such as student enrollment/faculty or staff designation for Academic membership (such as:student transcript, staff website listing/letter from department), or
business details (name, address and type of business operation) for Corporate membership.
---
Full Details for those Applying for Practicing or Non-Practicing Membership
1) Academic Education Requirements
Applicants for Practicing/Non-Practicing Membership must have satisfactorily completed a four-year degree in kinesiology from a post-secondary educational institution in Canada where the degree and institution meet the standard set by the Board, or have educational qualifications deemed by the Board to be equivalent to a four-year degree in kinesiology from a post-secondary education institution in Canada (All applicants must have a minimum of a 4-year University Undergraduate degree).
Degree and curriculum requirements are:
A four-year Bachelor of Science degree majoring in kinesiology or an equivalent discipline, including:
satisfactory completion of the four (4) core courses (minimum grade requirement = C-), and
satisfactory completion of sixteen (16) additional elective courses, spread over a minimum of 10 course categories specific to the practice of kinesiology (grade requirement = no more than 2 'D' grades in the 16 courses.
The Core Courses are
Human Anatomy,
Human Physiology,
Motor Control & Learning, and
Biomechanics of Human Movement.
The courses listed must contain specific course content. Most Universities and Colleges will have defined core courses in these subjects.View the Core and Elective Course Worksheet used in assessing your application and read more about core course content here.
The BCAK's academic requirements are primarily based on the CCUPEKA Accreditation Standards for Kinesiology Undergraduate Degree Programs in Canada. Additional details on the content requirements of the core courses can be obtained by reviewing the Core Course Qualifying Exam page.
---
2) Moral Character
You must demonstrate good moral character to hold membership in the BCAK. Good moral character describes the presence (or lack thereof) of certain behaviours relating to public trust, safety, access to personal information and working with, or treating, vulnerable persons. (see details here: Defining Good Moral Character)
---
3) Criminal Record Review/Check
Practicing and Non-Practicing membership applicants are required to undergo a criminal records review (often referred to as a criminal records check or "CRC") and verify the absence of certain types of criminal convictions related to working with vulnerable adults or children. The review must to be completed through the BC Ministry of Public Safety & Solicitor General's Criminal Records Review Program (CRRP) website.
Past Review: If you have completed a criminal records review through the CRRP in the past 5 years you can share the results from a previous records review or "eCRC" manually or through the CRRP website. Select "share the results of a completed criminal record check".
Fees: Applicants are responsible for payment of any fees required to complete the eCRC process. If you do not qualify for the Electronic Identity Verification (EIV) you will be required to submit a manual request by mail, email or fax. The basic assessment fee is currently $28.00 and occasionally an additional fee may be required to conduct an enhanced review. Should this apply, you will receive notification from the Ministry by letter mail)
What is NOT accepted: The BCAK will not accept criminal records checks provided by the following organizations as they are not valid under the Criminal Records Review Act for working with at risk populations.;
local police or RCMP (after July 1st, 2019) and must have been completed no more than 3 months prior to your application date
Mybackcheck.com
Commissionaires
Completing The Criminal Records Review
To complete the Online "eCRC" process;
1 - Use the BCAK's eCRC access/identity code: 7VT9H59Y3V
(You may copy this code and paste it into the appropriate box on the CRRP website when requested)
2 -Follow this link to the Criminal Records Check website of the BC Ministry of Public Safety and Solicitor General or return and complete the process in the future.
To complete the Manual eCRC process by mail, email or fax;
Contact the BCAK office with the subject line Manual eCRC submission. Please include a scanned image of government issued photo ID, such as BC driver's license or provincial ID card for verification purposes.
A BCAK administrator will provide you with a fillable form. DO NOT use an electronic signature to sign this form as the Ministry of Public Safety and Solicitor General will not accept it for CRRP eCRC purposes.
After properly completing this form, please email a scanned copy including both pages of the form as a single PDF document to the office. Be sure to refer to the submission guidelines in the FAQ when sending documents to the office.
This will be sent on your behalf to the CRRP by the BCAK office. This may require up to 30 days for government processing.
---
4) Professional Ethics and Standards
All members of the BCAK must act ethically and conduct themselves in a professional manner.
For the BCAK, this requires professional members observe the BCAK's:
Please read these documents thoroughly to determine your willingness to abide by them either before you apply or while waiting for your application to be processed. If you have any questions regarding the requirements please contact the office. If accepted and upon becoming a Practicing or Non-Practicing member of the BCAK you will be required to agree to abide by these standards. Failure to do so may result in punitive action being taken against you by the Association's Board of Directors or the general members and can include:
Temporary suspension of membership for unprofessional conduct,
Expulsion by the board of directors for substantial breach of bylaws or standards, or
Notice to appear at a general meeting of the members by special resolution, proposing expulsion for conduct which breaches the Societies Act of BC, or the Society's bylaws, rules, regulations and policies, code of ethics, and any rules of order governing the conduct of general meetings and of meetings of the Board. (See bylaws section 2.9)
---
Fees for Membership
Practicing

$300 plus GST when you activate between Jan and Mar (regular annual fee)
$250 plus GST when you activate between Apr and Jun (new or reinstatement-second quarter)
$200 plus GST when you activate between Jul and Sep (new or reinstatement-third quarter)
$150 plus GST when you activate between Oct and Nov (new or reinstatement-fourth quarter)


Non-Practicing - $175* plus GST
Academic - $25* plus GST
Corporate - $175* plus GST
*Short-rate fees do not apply for these membership categories.

The regular membership period is January 1st through December 31st of each year. All memberships expire on December 31st of the current year.
For full details of all fees related to membership (including application fee, late renewal fee, reinstatement fee, and pro-rated membership fees for applicants who joint part way through the calendar year, visit our Fee Schedule page.
Practicing/Non-Practicing Membership Application Flow Chart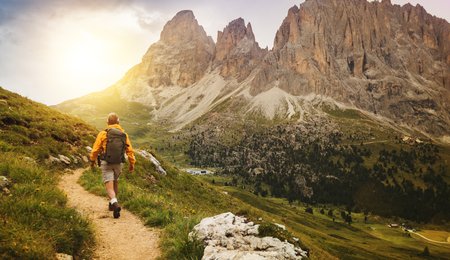 For Kinesiologists who graduated from a recognized 4 year undergraduate degree program in British Columbia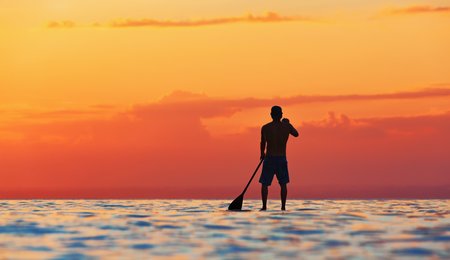 For Kinesiologists who graduated from all other degree programs in BC, elsewhere in Canada or the World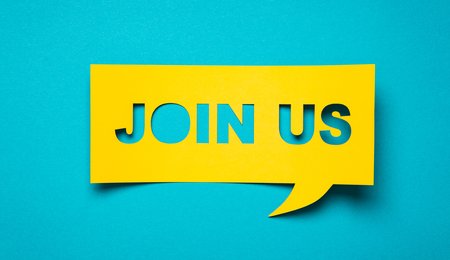 I have read and understand the requirements for applying to the BCAK. I understand and accept that failure to submit all of the required documents in a timely manner will result in a delay in application processing