There are Four Categories of BCAK Members
Practicing (Professional)
Non-Practicing (Professionally qualified but not Practicing)
Academic (includes Students)
Corporate/Associate
Before applying for membership, be sure to review the types of memberships as well as the requirements and benefits of each type.
It's important to understand the process and requirements for membership before applying.
The Process
Applying for membership is done online through this website.
Sign up for (create) a guest account. Once complete you will receive a confirmation email and then you can begin the application process.

The next step is to determine the requirements of the membership type (category) you wish to apply for.

If applying for Practicing, Non-Practicing or Academic membership, you will be required to submit a number of documents in support of your application. Each membership type has specific requirements and you will be prompted to supply required documents, which may include:
transcripts (educational program evidence);
course descriptions;
undergraduate/graduate degree certificate(s);
criminal records check (CRC); for practicing/non-practicing membership applications),
along with other documents depending on the country where, and the language in which you received your education.
(may require international credential evaluation services).

Professional Membership Requirements
(Excludes Corporate/Associate and Academic)
1) Academic Education Requirements for Professionally Qualified
(Practicing & Non-Practicing) Members
Applicants for Practicing/Non-Practicing Membership must have received a four-year degree in kinesiology from a post-secondary educational institution in Canada where the degree and institution meet the standard set by the Board, or have educational qualifications deemed by the Board to be equivalent to a four-year degree in kinesiology from a post-secondary education institution in Canada (All applicants must have a minimum of a 4-year University Undergraduate degree).
Degree and curriculum requirements include:
a four-year Bachelor of Science degree majoring in kinesiology or an equivalent discipline
and
completion of the core courses with a minimum grade of C- or better,
along with
an additional 16 elective courses covering a minimum of 10 course categories, with no more than 2 'D' Grades in those courses.
Core Courses are:
Human Anatomy,
Human Physiology,
Motor Learning/Control
and
Biomechanics of Human Movement.
The courses require specific course content. Most Universities and Colleges will have defined core courses in these subjects.View the Core and Elective Course Worksheet used in assessing your application and read more about core course content here.
The BCAK's academic standards originate from and are primarily based on the CCUPEKA Accreditation Standards for Kinesiology Undergraduate Degree Programs in Canada. Additional details on the content requirements of the core courses can be obtained by reviewing the Core Course Qualifying Exam document.
2) Good Moral Character
You must be of of good moral character (see our definition here) to hold membership in the BCAK. Good moral character describes the presence (or lack thereof) of certain behaviours. These behaviours relate to public trust, safety, access to personal information and working with, or treating, vulnerable persons.

3) Criminal Record Review "Check" (CRC)
Practicing and Non-Practicing membership applicants are required to undergo a criminal records review to verify the presence or lack of certain types of criminal convictions related to working with vulnerable adults or children. The review must to be completed through the BC Ministry of Public Safety & Solicitor General's Criminal Records Review Program (CRRP) website.
If a previous CRC has been completed through the CRRP, you must share the results from a previous records review or "eCRC" manually or through the CRRP website.
Select "share the results of a completed criminal record check" (only valid for eCRCs completed within the past 5 years).
CRCs completed through local police or RCMP will only be accepted if you do not qualify for a review through the Ministry of Public Safety & Solicitor General or are applying from outside of Canada. The BCAK will not be accepting local police or RCMP checks after July 1st, 2019. Criminal records checks provided by mybackcheck.com or through the Commissionaires are not accepted. You will be required to pay any fees required to complete this process (base fee is currently $28.00) when you request your eCRC. If you do not qualify for the Electronic Identity Verification (EIV) you will be required to submit manually by mail, email or fax.

To complete the Online "eCRC" process
You will be required to input the BCAK's eCRC access code to complete the process online:
7VT9H59Y3V (Copy this code and paste it into the appropriate box on the CRRP website)

Log into the BC Ministry of Public Safety and Solicitor General-Criminal Records Check (eCRC) site, and follow the directions provided.

To complete the Manual eCRC process by mail, email or fax
Contact the BCAK office with the subject line Manual eCRC submission. Please include a scanned image of your drivers license.

A BCAK administrator will provide you with a fillable form. DO NOT use an electronic signature to sign this form as it will not be accepted by the CRRP.

After this form has been properly filled out, please scan and send it back to the office as a single PDF document which includes both pages of the form.
Be sure to refer to the submission guidelines in the FAQ when sending documents to the office.

This will be sent on your behalf to the CRRP by the BCAK office. Please allow for up to 30 days for processing.

Attention New Applicants
Local Police/RCMP criminal records checks are not recommended as they are more costly, take longer to complete and are not valid under the Criminal Records Review Act.
They will however be accepted if they are dated no more than 3 months prior to your application date.

The BCAK will not be accepting local police or RCMP checks after July 1st, 2019 regardless of whether their completion date falls within the previous three months of an applicant's application submission date.
A listing of local law enforcement offices can be found here.
Professional Ethics and Standards
You must act in a professional manner.
For the BCAK, this requires that you abide by its:
and that you are proficient in the English language, in addition to maintaining and enhancing your skills and knowledge through ongoing continuing education.
Please read these documents carefully while you are waiting on application approval as these are the standards to which you will be held as a practicing kinesiologist. Ignorance of these standards is not an adequate defense and failure to uphold these standards may result in penalties including:
Additional fees

Delays during renewal

Suspension of membership

Expulsion by special resolution or by the board of directors.

Fees for Membership
Practicing

Join between January and March = $300 plus GST
Join between April and June = $250 plus GST
Join between July and September = $200 plus GST
Join between October and November = $150 plus GST


Non-Practicing $175* plus GST

Academic (incl. Students) $25* plus GST

Corporate/Associate $175* plus GST
*Pro-rated Fees are not available for these membership categories.

The regular membership period is January 1st through December 31st of each year. All memberships expire on December 31st of the current year.
For the full details of membership fees (including application fees, late renewal fees, reinstatement fees, and pro-rated fees for membership application during the year), visit our Fee Schedule page.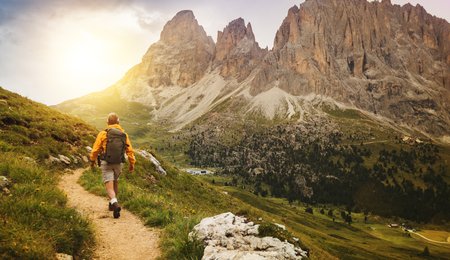 For Kinesiologists who graduated from a recognized 4 year undergraduate degree program in British Columbia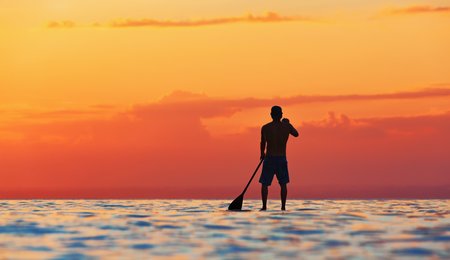 For Kinesiologists who graduated from all other degree programs in BC, elsewhere in Canada or the World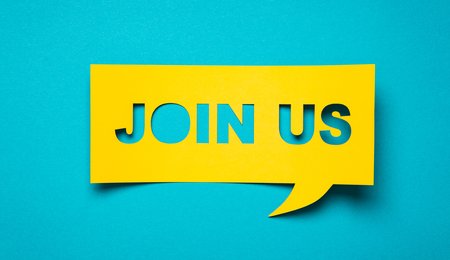 I have read and understand the requirements for applying to the BCAK. I understand and accept that failure to submit all of the required documents in a timely manner will result in a delay in application processing