How can a Kinesiologist help improve your health and fitness?
Click on the button below to hear from some of our members on the services they provide, and how they can help support you to live a healthier & more active life, recover from physical injury, manage chronic disease, improve mental health and/or addiction issues through appropriate exercise and lifestyle modification,.
national Kinesiology WeeK Video - Working with a Kinesiologist
The primary role of a Kinesiologist is to evaluate physical activity, function & movement patterns to recommend and deliver solutions for health, exercise, sport, work and social settings.
Kinesiologists most often work one-to-one with you in your community or a clinic environment to help you achieve your health and wellness goals - Work examples include: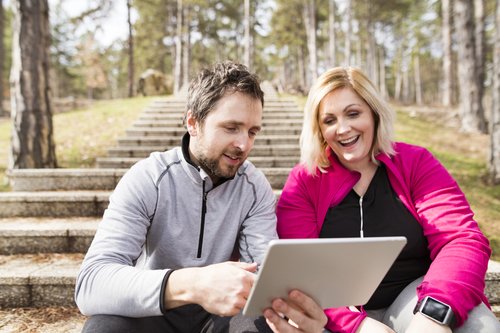 Fitness Testing
Exercise Therapy for Injury and Chronic Disease
Ergonomics and Workplace Design
Disability & Case Management
Job Demands analysis
Functional Capacity Evaluation
Acquired Brain Injury Therapy
Nutritional Counselling
Orthotics/Prosthetics
Lifestyle & Physical Activity Planning
---
Kinesiology is important to your health
Professional (Practicing) Kinesiologists provide you with unique and valuable services that contribute to your health and well being. We work closely with you and other healthcare practitioners to help prevent and treat illness or injury; improve physical performance; manage the delivery of your individual healthcare plan; provide support in your rehabilitation and wellness management; and more. Kinesiologists are valuable healthcare providers helping to 'bridge' your transition from clinical treatment to independence for home, work, sport, and other activities of daily living.
Practicing Kinesiologists work in hospitals, rehabilitation clinics, with major employers (such as municipalities, crown corporations, industry construction companies, manufacturing organizations, and more), in recreation centres, educational institutions, with insurance carriers and in multi-disciplinary health clinics, and as independent consultants, often acting as part of a team with other allied health professionals.
Find a kinesiologist (often referred to as 'Find-a-Kin') working in your neighbourhood or find a mobile kinesiologist who will come to you.